HSBC posts huge jump in third quarter pre-tax profit
[ad_1]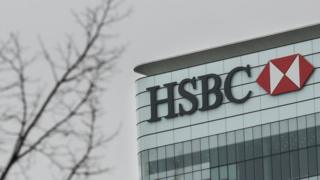 Banking giant HSBC has reported pre-tax quarterly profits of $4.6bn (£3.5bn) for the three months to the end of September.
The result marks a huge 448% increase from $843m posted in the same period a year ago.
At that time, earnings were hit by a one-off loss of $1.7bn from the sale of its Brazilian unit.
The latest result met market expectations and was helped by cost-cutting and a focus on Asia.
"Our pivot to Asia is driving higher returns and lending growth, particularly in Hong Kong and the Pearl River Delta," HSBC chief executive Stuart Gulliver said in a statement.
The firm's earnings were further boosted by higher premiums from its insurance and asset management businesses in Asia.
Since the 2008 financial crisis, HSBC has been cutting jobs and selling assets to make the group more profitable, while still making dividend payments to shareholders.
The bank's continued bet on Asia, one of the world's fastest growing economic regions, has been part of its strategy to expand the business and make up for losses elsewhere.
HSBC's shares were up more than 1% in afternoon trading in Hong Kong following the earnings update.
[ad_2]

Source link