Why the Brit School is more than just a fame academy
[ad_1]

The Brit School has seen Adele, Amy Winehouse – and more recently – Ella Eyre and Loyle Carner walk through its corridors.
But apart from that, what do we really know about the school?
There are a number of myths surrounding it, so we headed down to Croydon, south London, to set the record straight.
Firstly, it's not a stage school. It's a comprehensive with a full academic programme alongside the performing arts.
That also means you don't have to pay any fees. But students do need to audition or be interviewed in order to be selected.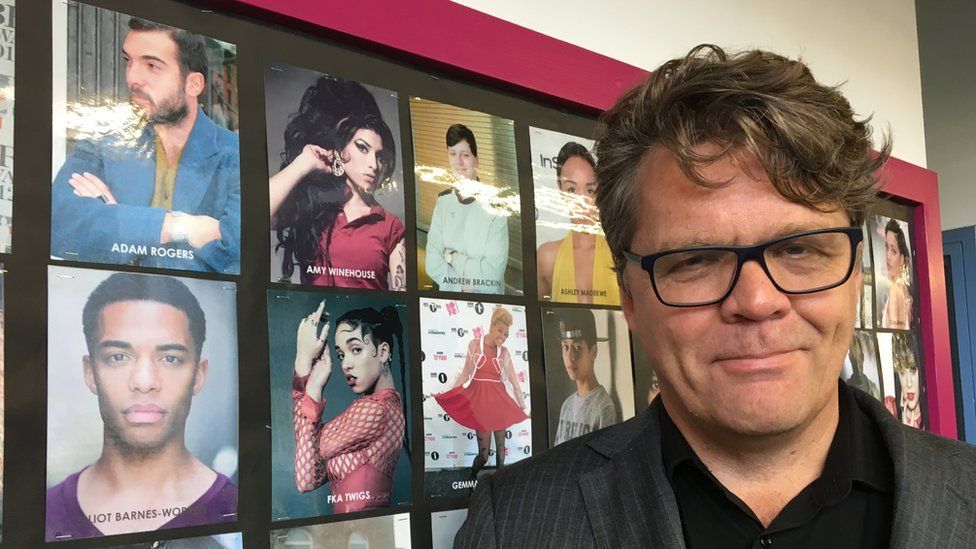 Image caption Stuart Worden is principal of The Brit School in south London
"I find it unusual that people still think you have to pay to come here – this school is free," explains Stuart Worden, the principal of the Brit School.
"It's a state school. It just happens to be really good at performing and creative arts."
When you wander around the site, it looks like any other school with football pitches, ordinary buildings and teachers' cars parked outside.
There is a modest wall of fame, or as the principal describes it, "pictures of kids who have done well".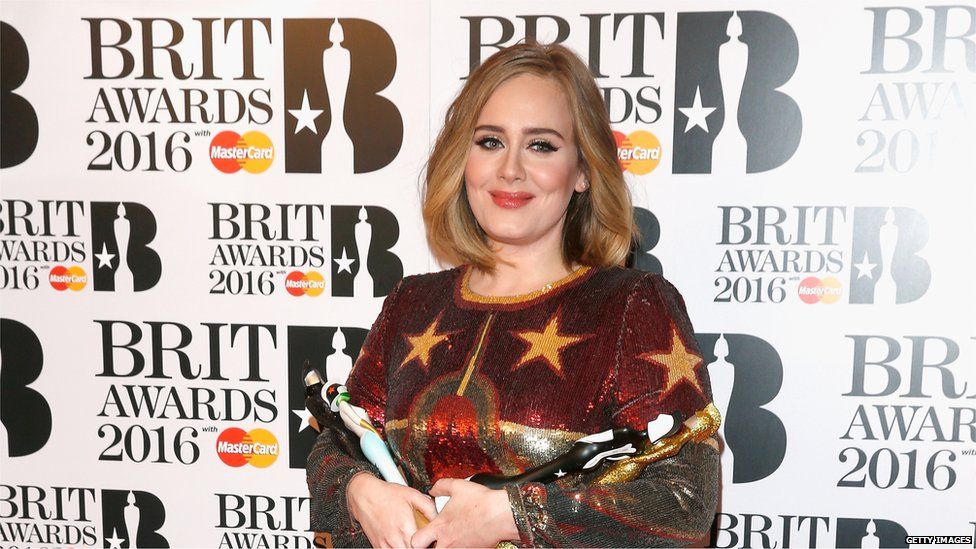 Image caption Adele has won nine Brit awards since 2008
Singing student Alice Mead-Bishop, 18, says Adele's success motivates her to work hard.
"Being able to have so many amazing people who have come here is so admirable and inspiring," she says.
Alice, who's from Wales, decided to apply to the Brit School after she found out that Jessie J went there.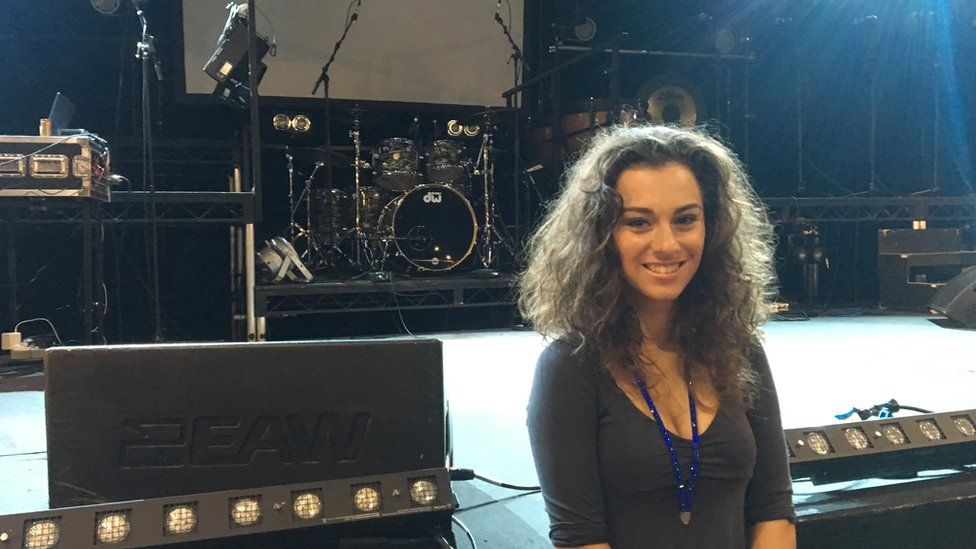 Image caption Singer Alice Mead-Bishop goes back to her family in Wales every weekend
She lives with a host family near the school during the week.
"I come up on the coach every Monday and go home every Thursday night. It's a bit of a trek, but it's well worth it."
On top of her singing lessons, she also learns about the industry in general, which she says means "you have a real good insight into what's going to happen when you leave."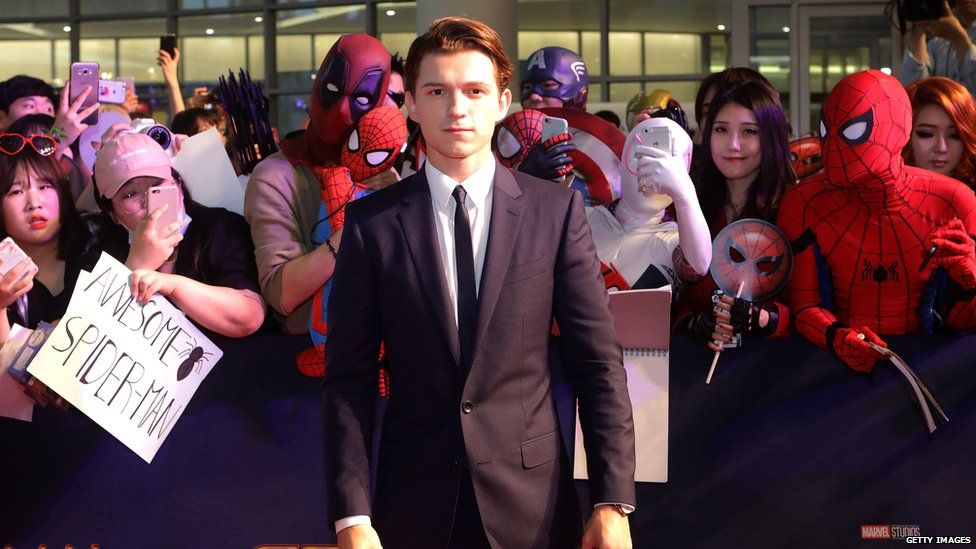 Image caption Brit School alumnus Tom Holland is the current Spider-Man
But not everyone who goes to the school ends up being famous or even wants to be a big star.
"The second myth is that maybe all these young people are interested in fame and they are not," Stuart Worden explains.
"All they really want to do is be good at their stuff. So an actor like Tom Holland just really cared about being a good actor and that's happened for him."
And because of the success stories of Adele and Amy Winehouse, you'd be forgiven for thinking it's all about music.
"A lot of people don't know that we have as many filmmakers, games makers and make-up artists as we have musicians," Stuart adds.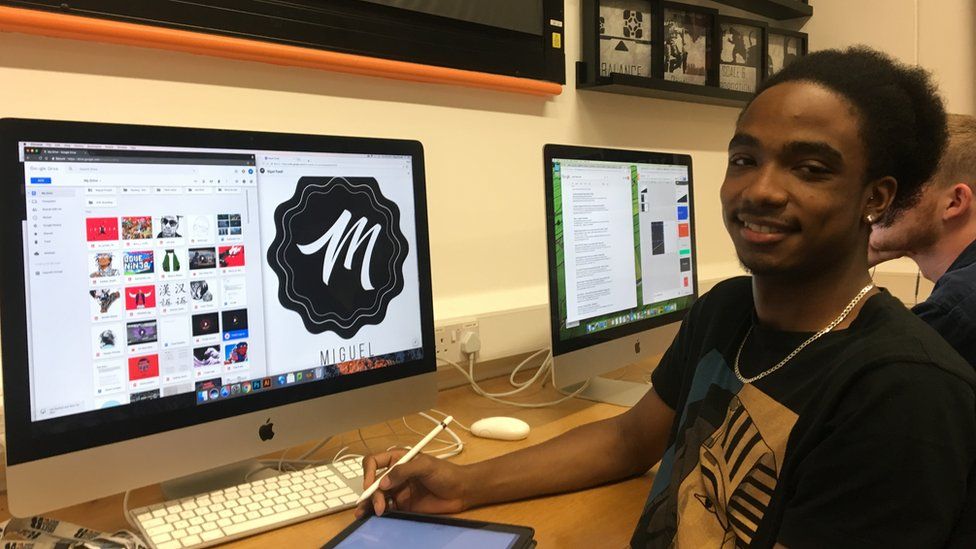 Image caption Digital designer Miguel Powell freelances while also studying at the Brit School
That's what Miguel Powell, 17, who studies the interactive digital design course, thought before he applied.
"It took a month or two of research when I first looked through it," he says. "I wanted to take my artwork to a digital platform, so I ended up applying for the course."
But surely getting in is an impossible dream for many?
"We see pretty much everyone who applies because we are a comprehensive school and we believe in giving opportunities to everyone."
Find us on Instagram at BBCNewsbeat and follow us on Snapchat, search for bbc_newsbeat
[ad_2]

Source link