Bake Off winner Sophie Faldo has 'no hard feelings' over Prue Leith tweet
[ad_1]

Sophie Faldo, the winner of The Great British Bake Off, says there are "no hard feelings" after judge Prue Leith accidentally tweeted the winner on the morning before the final was broadcast.
Prue says she was in a different time zone and is "mortified" by her error.
Channel 4 has confirmed Prue, and the rest of the line-up, will return and Sophie says she doesn't really mind about the slip up at all.
"That did come as a little bit of a surprise," Sophie tells Newsbeat.
"All it meant for me was that everyone knew a little bit too early.
"I really do feel bad for Prue because she must be feeling terrible about it."
Sophie says she has been in contact with Prue to "put her mind at ease" and make sure she knows there are "no hard feelings."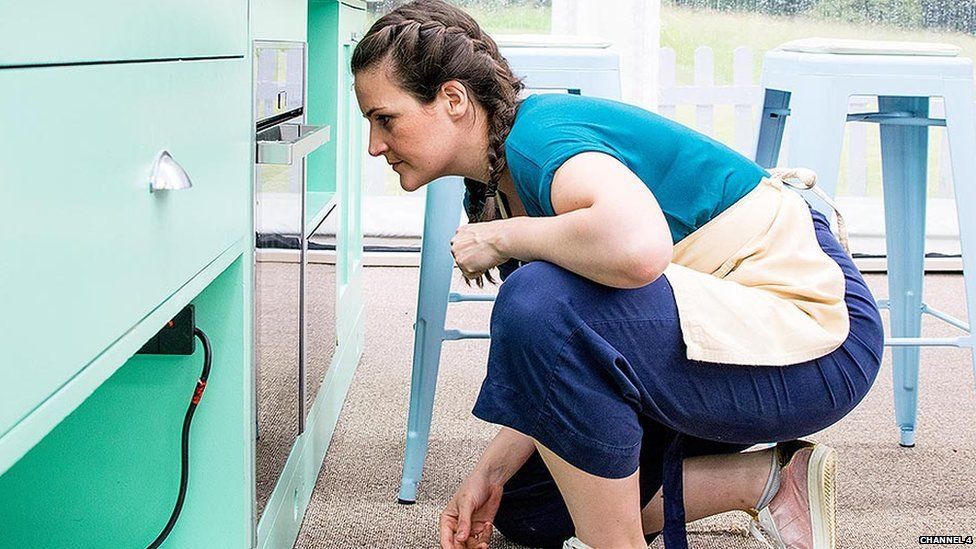 Image caption Sophie beat Steven and Kate to win the first Great British Bake Off on Channel 4
Sophie, from West Molesey in Surrey, describes herself as "a private person" and says she has struggled to deal with some of the attention since appearing on the show.
The Sun recently claimed she was being investigated for benefit fraud – something both she and Channel 4 have denied.
"Getting used to the tabloid interest has sometimes been unpleasant," she says.
But despite this, and having spent months trying not to spill the secrets to people who approach her in the street, she says the experience was a positive one.
"It's lovely to be a part of something that's so popular and people get behind us so much and that's the bit you feel quite honoured to be a part of."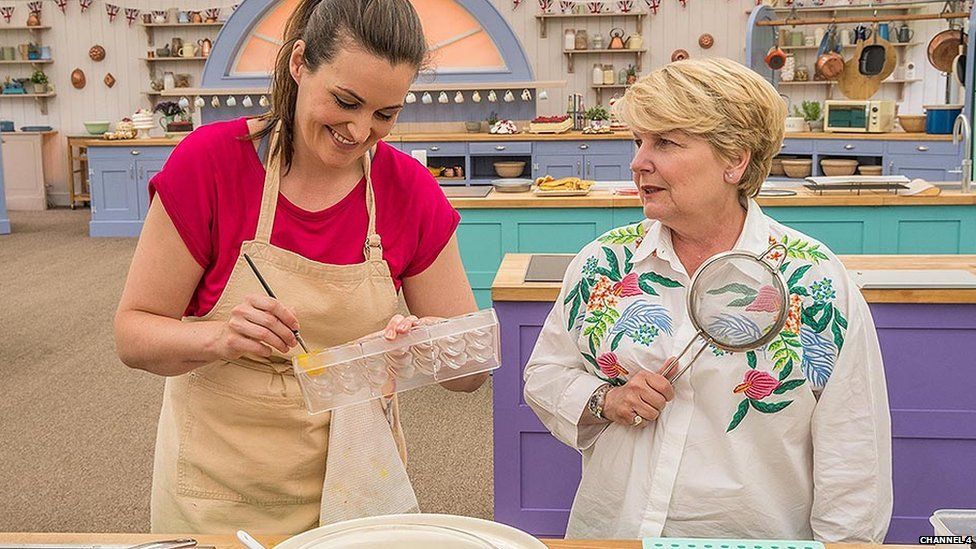 Image caption Sophie says she didn't expect host Sandi Toksvig to get so emotional during the show's eliminations
Sophie competed against rival bakers Steven and Kate in the 2017 final, but this year's series was full of surprises as several fan favourites were eliminated early in the process.
Sophie says all the bakers have kept in touch since the show finished filming in the summer – and that many of them also put on weight after spending weeks making (and eating) cake.
"I think a few of us were quite aware of the weight we did put on over the 12 weeks," she tells us.
"I think you can see, as the episodes go on, the double chin gets bigger and bigger."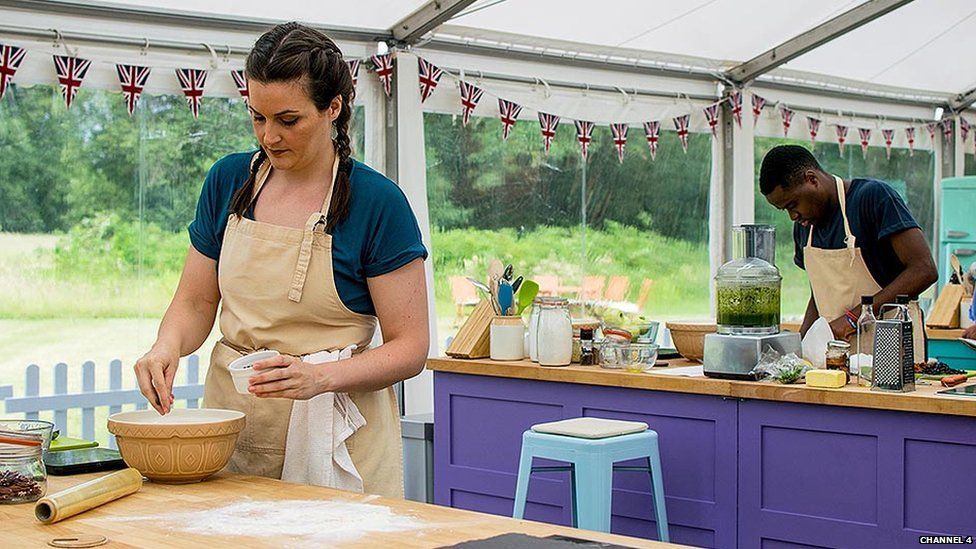 Image caption Sophie says her army training helped her keep calm under the pressure in the Bake Off tent
However, the bakers always had help to polish off their show stoppers.
"We actually get a slice of everybody's bake, so all the bakers can taste everybody else's," she says.
"But the rest of it gets demolished by the crew."
Find us on Instagram at BBCNewsbeat and follow us on Snapchat, search for bbc_newsbeat


[ad_2]

Source link