Apple predicts strong holiday season
[ad_1]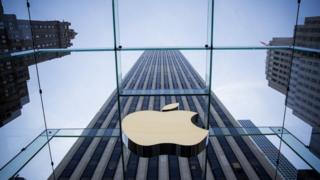 Apple revenue hit $52.6bn (£40.3bn) in the three months to the end of the September, rising 12% year-on-year.
The California tech giant said iPhone sales increased a solid 2% year-on-year. It told investors it expected a strong holiday season.
The firm earlier said it was seeing "off the charts" demand for the new iPhone X.
The results came after US markets had closed, but shares in Apple jumped more than 3% in after-hours trade.
Apple said profits were $10.7bn in the quarter, rising 18% year-on-year.
The firm said it sold 46.6m phones in the quarter, producing $28.8bn or more than half of its revenue.
The firm also got a boost from its line of services, which include Apple Pay and AppleCare. That unit made $8.5bn in the quarter, up 34% year-on-year.
[ad_2]

Source link