Deir al-Zour: Syrian army 'takes last IS stronghold'
[ad_1]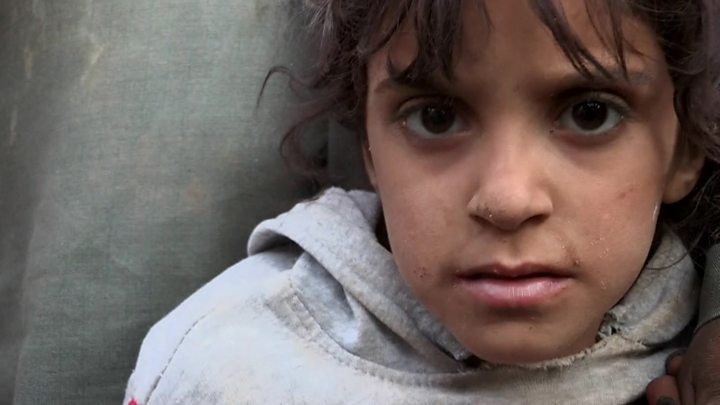 The Syrian army has retaken Deir al-Zour, the last major stronghold of so-called Islamic State (IS) in Syria, state TV says.
"The city is completely liberated from terrorism," the state TV report said.
Other reports said the Syrian army and its allies were clearing the last pockets of resistance from IS.
IS had held most of the city since 2014. It was of strategic importance to IS because of its proximity to the border with Iraq.
Earlier the Syrian Observatory for Human Rights, a UK-based activist group, said government forces had taken control of the city after weeks of fighting.
The militant group is now confined to just a few pockets in Deir al-Zour province. Some 350,000 civilians in the province have been forced to flee their homes.
Last month a US-backed alliance of Syrian fighters pushed IS out of the eastern city of Raqqa, the headquarters of its self-styled "caliphate".
The Syrian Democratic Forces (SDF) and Syrian government forces – which are backed by Russian air strikes and fighters from Lebanon's Hezbollah movement – have been carrying out separate offensives in Deir al-Zour province with the aim of taking control of a key crossing on the border with Iraq.
In some areas the US-backed SDF and Russia-backed Syrian army have taken up positions just a few kilometres apart.
IS has also suffered a series of defeats in recent months to Iraqi government forces, who are advancing along the Euphrates river on the other side of the border.
[ad_2]

Source link