Newspaper headlines: Carl Sargeant's death and Priti Patel 'isolated'
[ad_1]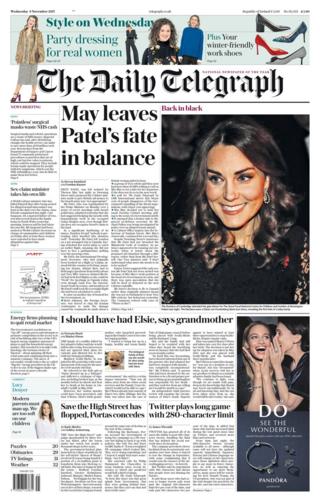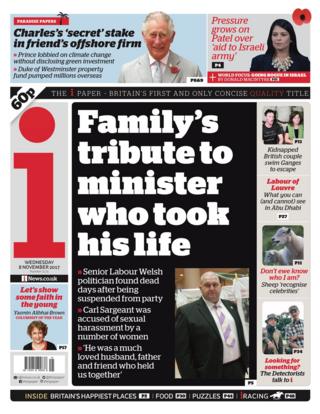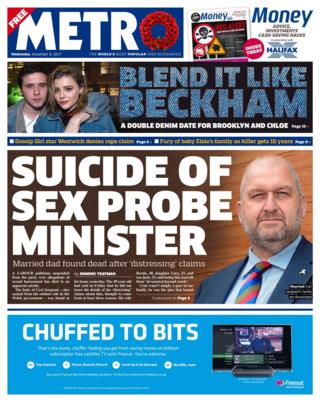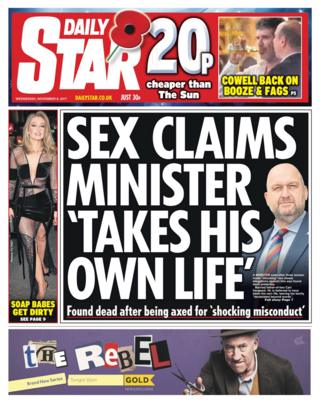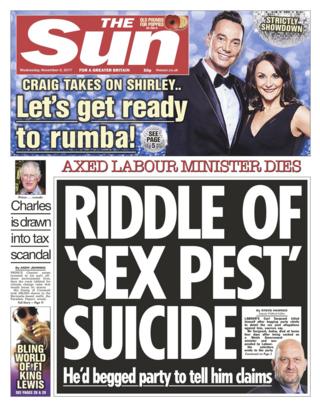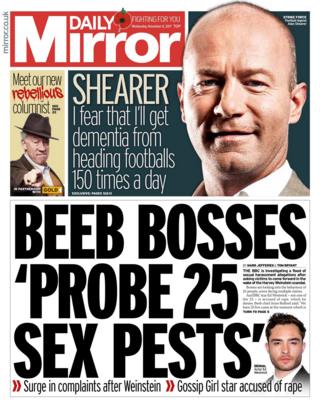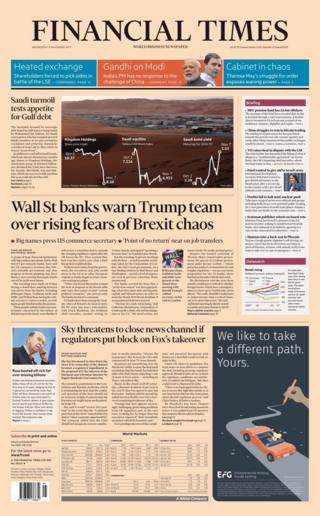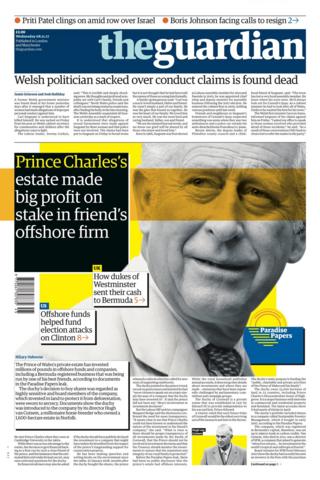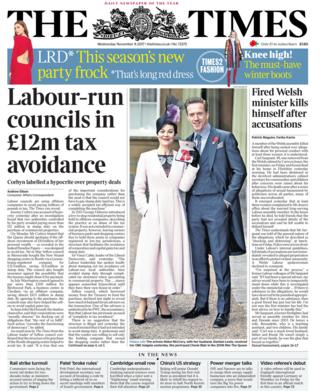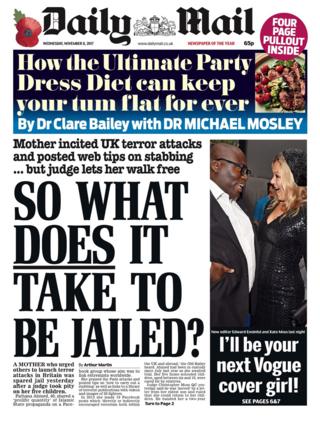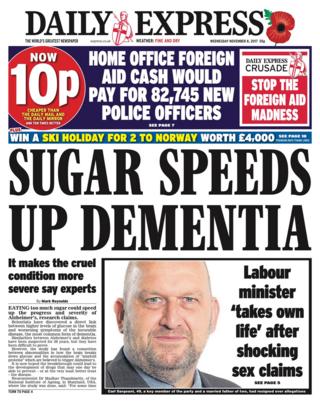 The papers make uncomfortable reading for International Development Secretary Priti Patel.
The Daily Telegraph says she she has been left "isolated" by Downing Street, which has significantly hardened its stance towards her secret meetings with Israeli politicians.
It says her deputy was left to defend her in the Commons yesterday after she took an earlier flight to Uganda – even though her staff took the overnight flight she had been scheduled to catch.
Using a pun in its headline, the Sun describes her position as "Priti fragile".
The Guardian agrees her future is "increasingly precarious".
It says she didn't just make a lazy mistake. Instead, according to the paper's editorial, she "did something seriously wrong, deliberately, a dozen times, for suspicious reasons".
The Times says two Labour councils have used offshore companies to avoid paying more than £12m in stamp duty.
It says Sefton Council in Merseyside bought a shopping centre via a firm registered in Luxembourg and Warrington paid for a business centre in Cheshire via an offshore company.
Liberal Democrat leader Sir Vince Cable says Labour's stance on tax appears "somewhat hypocritical".
The paper points out that what Sefton Council did wasn't illegal – and the local authority tells the Times the vendor was only willing to sell the holding company, rather than the shopping centre itself.
Warrington says the purchase of the business centre would have been delayed if it had tried to complete the deal onshore.
Away from the UK, US President Donald Trump's visit is the main story for most of the South Korean papers.
The Chosun Ilbo newspaper pictures him and President Moon Jae-in sharing a handshake. It says the US President re-assured the South Koreans that he wouldn't "skip over" them, as he tried to tackle North Korea's nuclear threat.
But another South Korean paper, the Dong-A Ilbo, reports the American president discussed US military action in the event of an emergency when he met Japan's leader.
Con Coughlin, writing in the Telegraph, believes Mr Trump's tone is "more conciliatory" and the reason he's able to take a softer line with North Korea is that sanctions are starting to have a serious impact on their economy.
Improved satisfaction
Several papers report that official statistics on wellbeing show that happiness levels have reached a "record high" a year after the Brexit vote.
The Daily Mail is among those to highlight the a survey showing an improvement in satisfaction and a reduction in anxiety since June 2016 – although the Office for National Statistics suggests high employment may have contributed.
And finally.
The headline writers have some fun with the research showing sheep recognise people's faces.
Among them, the Telegraph pictures the animals taking part in the experiment, alongside the headline "Is that ewe?"
[ad_2]

Source link